One of my two best friends in the world is getting married soon and she's been gracious to include me in the planning process. Even with a world of possibilities out there, we want to make sure we're keeping it real for the bride to be, true to the woman she really is. Having spent our early twenties as roommates in Philadelphia, we passed Love Park on our daily trips to and from work. We saw these cake topper replicas of the iconic beams and fell in, well...you know.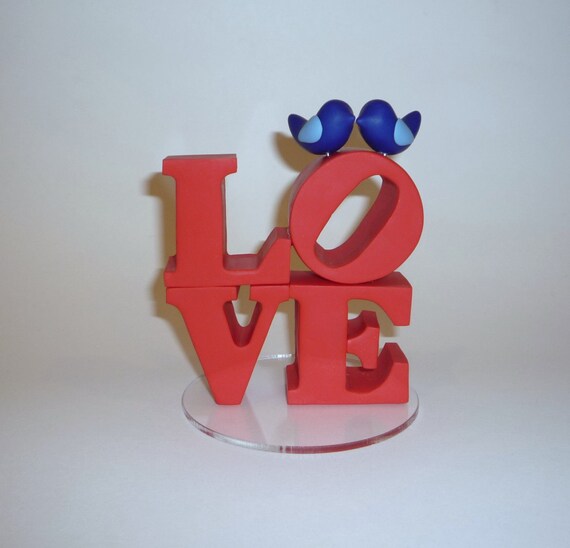 These little darlings are available to be shipped with and without the Love Birds at
BlueButterflyDesign
. They're also available in a ton of custom colors including the entire swatch collection from David's Bridal.